First Large Format Digital Video!
Dec 03, 2015

The first large format digital video from the LS911!

We've been spending a while getting video working with the LS911 and have made a short video. More videos to come soon. This video is from a full sensor readout of the LS911 saved as 16 bit TIFFs, then converted to 4k UHD and 1080p. The TIFFs were edited in PhotoShop, Alien Skin Exposure 6 and Adobe Premiere. Adobe Premiere was used to combine the video.

I'm pretty happy with the feeling of the videos so far: they are deep, 3D and solid. Small format videos have a more ethereal feeling. 

Up to 4k UHD in Youtube:
https://youtu.be/KEelQ9w_gjo 
 

1080p for download, better than YouTube quality:
http://www.beta.largesense.com/c5/application/themes/largesense/images/151202_LS911-Record-Player-Sample-Video-low-quality-1080.mp4
LS911
9x11 INCH LARGE FORMAT DIGITAL CAMERA
24.000 fps
3888x3072 full sensor capture, fit to 3840x2160
Lens: Carl Zeiss Jena DDR Tessar 4.5/ 250 mm at f/8
External sound mono 96kHz
Single Altman 65Q Fresnel Light 500W
Cheaply rebuilt mechanical record player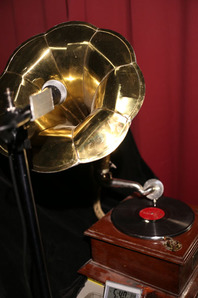 Bill Charbonnet
Founder of LargeSense, the maker of large format digital cameras and backs.
Add Pingback